13:42
EU signs: 1.2 million to Ukraine
The European Commission has signed a memorandum of understanding for a package of 1.2 billion euros in macro-financial assistance to Ukraine. This was announced by Vice President Valdis Dombrovsky. "This package will support the Ukrainian government and help finance the needs of Ukrainians who are fighting valiantly against Russia's barbaric occupation," he said. Dombrovsky himself explained last evening that the first installment of 600 million euros would have to be paid in mid-March and would continue after the second three months.


13:26
Humanitarian corridors at the center of the negotiations
At the center of the talks with Russia, which is set to begin in Brest, will be the question of humanitarian corridors. This was stated by members of the Ukrainian delegation quoted Tax.


13:09
Hungary does not provide security for refugees
Hungary does not provide security for refugees leaving Ukraine. Hungarian Prime Minister Viktor Orban's Chief of Staff Jerkel Goulyas said the country was opposed to the European Commission's plan to provide temporary security, residence permits, access to work and social assistance to refugees from Ukraine. . Hungary has clear asylum laws and everyone will be granted refugee status, he added.


13:07
Ukrainian delegation goes to talks
The Ukrainian delegation goes to Brest by helicopter to hold talks with Russia. This was stated by a member of the Kiev delegation. The second round of talks was scheduled for the 13th but, according to reports TaxTwo hours slipped by.


13:06
EU stalemate in refugee protection. Wisekrat: "Applies only to Ukrainians"
Waiting agreement with the EU Council on Home Affairs to order the implementation of temporary security for the war in Ukraine. In fact, the Wiskrat group of states and Austria revealed reservations about providing temporary protection for refugees who are not Ukrainian citizens. "Apart from Poland, Slovakia and Hungary, many countries, including Austria, are concerned about this: there is no point in including a third country," Austrian Interior Minister Gerhard Corner said on the sidelines of the summit.


13:03
Atomic Energy Agency: "Stop Action Against Nuclear Sites"
The International Atomic Energy Agency (IAEA) resolution urges Russia to "put an end to operations" against nuclear sites in Ukraine. IAEA Director-General Rafael Mariano Croce said, "We have a growing concern about any military or other operation that could threaten the safety of Ukraine's four nuclear power plants (half of Ukraine's energy production) and other nuclear facilities. And the protection of other radioactive materials should not be "endangered in any way," says Croce.


12:57
Putin met with the National Security Council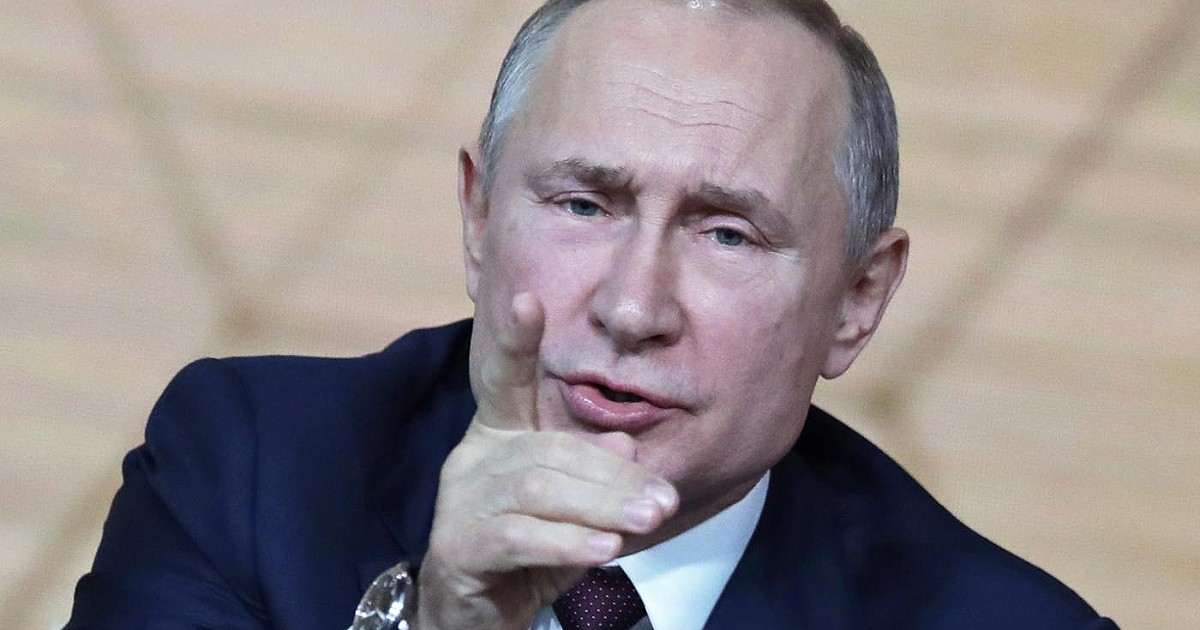 Russian President Vladimir Putin is meeting with the National Security Council today to discuss casualties in the current military operation. This was announced by the Kremlin spokesman Dmitry Peskov, who said that Putin was planning a series of phone calls with international leaders: this has already happened with French President Emmanuel Macron.


12:46
Russian forces control the Gerson Regional Palace
Russian forces occupy the administrative building of the Gershon region. This was stated by Governor Henry Lahuda Kiev Freedom.
According to Governor Hennadi Lahuta, Russian forces have completely taken over the building of the Gerson Oblast administration.

– The Give Independent (yKyivIndependent) March 3, 2022


12:40
Moscow: "Ready to build humanitarian corridors everywhere"
"We are ready to build humanitarian corridors anywhere, anytime." The Russian Defense Ministry said so, according to the agency Interfox.


12:33
Macron's phone calls with Putin and Zhelensky
French President Emmanuel Macron spoke by phone this morning with Russian President Vladimir Putin and later with Ukrainian President Volodymyr Zhelensky. This was confirmed by Elysée's sources.
"Total zombie nerd. Extreme bacon scholar. Pop culture fanatic. Beer aficionado. Gamer. Amateur reader."